___________________________________________________________________
MAY 13, 2023
OUR LADY OF FATIMA FESTIVITY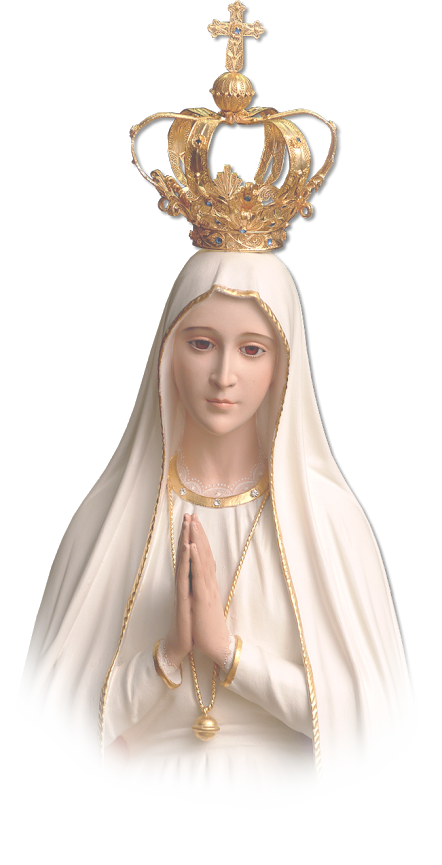 PRAYER DICTADED BY SAINT MICHAEL THE ARCHANGEL
TO LUZ DE MARIA
I come before You, Our Lady of the Rosary of Fatima.

Falling at Your Feet out of love, my heart offers you the works and actions of my life and each Rosary prayed in reparation for my sins and those of the whole world.

I come before You and offer You each one of my senses,
with which I have offended Your Immaculate Heart.

O Mother, I give them to You; help me in this moment when I take Your blessed Hand, with the firm intention to convert.

Before You I promise to be faithful to Your Divine Son and to You, Our Lady of the Rosary of Fatima.

I give you my love, my commitment, my strength, my perseverance, my faith, my hope, my intentions.

I give you all that I am and will be from this moment on, until, next to You, changed into a new person, I am able to look into your eyes and call you: My Mother!
Amen.
___________________________________________________________________