______________________________________________________________
______________________________________________________________
A series of coordinated bombings has rocked churches and hotels in Sri Lanka killing almost 300 people on Easter Sunday in the South Asian island nation.
More than 500 people have been injured in the worst attack since the end of the civil war 10 years ago.
The blasts targeted four hotels, including the Shangri-La, Kingsbury and the Cinnamon Grand in the capital Colombo.
Nearly all victims were Sri Lankan. Dozens of foreigners were also killed.
A local Muslim group in Sri Lanka has been linked to the string of bombings that killed nearly 300 people and wounded 500 others in coordinated attacks on Easter Sunday that have shocked the country.
President Maithripala Sirisena will ask for foreign assistance to track international links to the Easter Sunday bombings, his office said.  "The intelligence reports (indicate) that foreign terrorist organizations are behind the local terrorists.
______________________________________________________________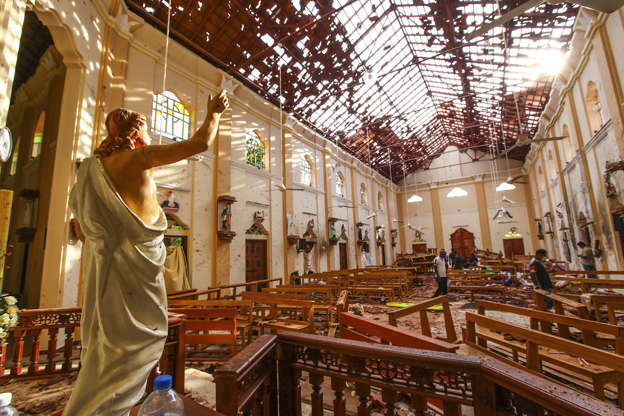 ______________________________________________________________